Previous Speakers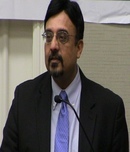 Shahid Sheikh
Ohio State University College of Medicine USA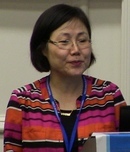 YeounSoo Kim-Godwin
University of North Carolina Wilmington USA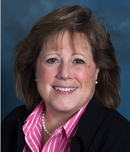 Ronda Hughes
Marquette University USA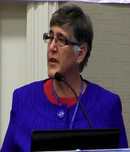 Laura Terriquez-Kasey
Binghamton University USA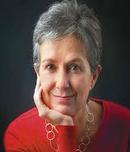 Asuncion Alvarez-del Rio
Universidad Nacional Autónoma de México Mexico
Stephen F. Vatner
Cardiovascular Research Institute USA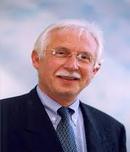 Ernst Wilhelm Radue
University Hospital Basel Switzerland

Pam Bellefeuille
University of California USA
Recommended Global Nursing Conferences
Nursing & Healthcare Congress 2018
About Conference
Hear Explore and learn the latest research. Present before distinguished global audience. Collaborate, build partnerships and experience Dubai, UAE.
ME Conferences take tremendous delight and feels regarded in welcoming the benefactors over the globe to 24th World Nurse Practitioners & Healthcare Congress going to be held in Dubai, UAE during June 25-27, 2018 with the fundamental subject "Reconciling the Recent Trends and Innovations in Nursing". The conference invites all the participants across the globe to attend and share their insights and convey recent developments in the field of Nursing and Nursing Practice.
About Organization: Conference Series Organizes 3000+ Conferences Every Year across USA, Europe & Asia with support from 1000 more scientific societies and Publishes 900+ Open access journals which contains over 500000 eminent personalities, reputed scientists as editorial board members.
Conference will focus on the following topics during presentations of the three day event, which reflect current Practice research, developments and innovations internationally and as evidenced in both Nursing Practice and Evidence Based Practice.
Teaching, Assessment and Learning in University and Nursing Practice
Technology, Simulation and Practice
Patient Safety
Innovation, Academic Leadership and Evaluation Research
Midwifery Education
Who should attend:
Doctors, Nurses, Nurse Practitioners, Physicians, Physician Assistants, Nurse Midwives, Community Health Workers, Nursing Clinical Director, Midwife Nurse Educator, Nurse Researcher, Nurse Manager, Registered Nurse (Child and Family Health), Registered Nurse (Community Health), Registered Nurse (Developmental Disability), Registered Nurse (Disability and Rehabilitation), Registered Nurse (Medical), Registered Nurse (Medical Practice), Aspiring Midwives, Registered Nurse (Mental Health), Registered Nurse (Perioperative), Registered Nurse (Surgical), Mother craft Nurse.
Why to attend:
Opportunity to attend the presentations delivered by Eminent Scientists from all over the world
Discover how advances in the health sector are impacting globally.
Accepted abstracts will be published in Journal of Nursing and Healthcare and provided with DOI.
Global networking: In transferring and exchanging Ideas.
Engage your mind and enrich your heart with new insights.
A Unique Opportunity for Advertisers and Sponsors at this International event.
Take advantage of opportunities to learn about nursing practice research from a variety of oral and poster presentations. Meet and network with nurses ranging from students to deans, faculty, and researchers. Take advantage of opportunities to collaborate with nurses from around the world. Attend prominent plenary sessions about relevant issues affecting nursing Practice.
Nurse Practitioner involves of the theoretical and practical training provided to nurses with the purpose to prepare them for their duties as nursing care professionals. This education is provided to nursing students by experienced nurses and other medical professionals who have qualified or experienced for educational tasks. Most countries offer Nurse Practitioner courses that can be relevant to general nursing or to specialized areas including mental health nursing, pediatric nursing and post-operatory nursing. Nursing Practice also provides post-qualification courses in specialist subjects within nursing
Sessions and Tracks
Nursing Practice provides healthcare across a continuum of services for acute and chronic conditions in hospital, ambulatory, and skilled nursing settings. Nurses share lessons learned, tools, and evidence-based practices across the system. They engage in emergency management and disaster preparedness both in VA and beyond. To improve access to care, nurses help create new models of care like the Primary Care Patient Aligned Care Teams (Patient Centered Medical Home), introduce new nursing roles like the Clinical Nurse Leader (CNL), and advance existing roles, like the use of RN Care Managers to coordinate care. Nursing Conferences 2018 will present an opportunity to work together to make a significant, positive impact in Nursing & Healthcare field.
Nursing Education is committed to improving the quality of care for the cancer patient through education of the professional nursing community. Nurses are mastering the complexities of care and advanced technology—allowing them in greater numbers to contribute decisively on teams, understand health policy, analyse information to make critical decisions, and support the well-being of all. Processes that are handled by an organization's nurse management team include staffing, organizing, delegating tasks, directing others, and planning. Registered nurses typically undergo further education in order to move into management-level positions. The Scientific Program will include overviews, state of the art lectures and controversial debates are to be discussed in Healthcare Conferences.
Women's health information covers breast, cancer, heart, pregnancy, sexual health, and mature women related conditions. Women's Health Care aims to keep health and medical research, particularly the Society for Women's Health Research, including heart disease. Nurse-midwifery offers a wide variety of professional career pathways. Nurse-Midwives provide primary and gynaecologic care to women as well as specialty care and support for expecting mothers and their infants. Nurse-midwives are known for their evidence-based care. In addition to the reproductive science, students examine the influences of culture; tradition and the social, economic and political forces that influence the health of women. This conference provides Nurse Practitioners & Registered Nurses alike with the unique opportunity to debate the most pressing issues in both Nursing Practice and Evidence Based Practice which can be exploited in Nursing Meetings
The field of oncology nursing, in particular, is probably one of the most challenging and rewarding fields in nursing. For those with cancer, oncology nurses are the ones who are there for us during our most difficult and intimate moments in life, the ones at our bedside, educating us, encouraging us. It is often said that nurses are the heart of health care. Applied oncology deals with diagnosis, therapy, follow up, palliative care, and clinical trials in the field of cancer. Oncologists are specialized in treating cancer and play a crucial role in the diagnosis of the type and the stage of cancer, which sets the stage for treatment. Cancer Care nurses have a cancer-specific knowledge base and clinical expertise in cancer care beyond what is acquired in a basic nursing program in Onclogy Nursing Meetings.
Pediatric nurses not only work directly with children and their families. Pediatric nurses aim to mitigate health problems before they occur A lifetime journey into wellness begins at birth, and the nursing profession is always in need of nurses who devote their skills to caring for the smallest patients as they grow and develop. Pediatric nurses work in a variety of settings with children of all ages by taking a preventative and proactive approach to providing care. Nursing Care Conferences call upon an outstanding group of high profile speakers that will cover different aspects like insights and recent developments in the field of Nursing and Nursing Practice.
Cardiovascular Nurses play a key role in the evaluation of Cardiovascular Status, Monitoring the Hemodynamic Functions and Disease Management. This module aims to provide nurses with the knowledge and skills to be competent, safe and effective carers of patients presenting with cardiac health problems. Nurses need to understand of current evidence based practice and guidelines relating to cardiac disease management. A randomized study of thirty patients hospitalized with Acute Myocardial Infarction to determine the effectiveness of two different nursing interventions on reducing the stress associated with CCU has shown that nurse interventions reduce patient stress and cardiovascular complication. This module provides an overview of current practice in cardiac management of patients/clients and discusses the role of nurses in ensuring delivery of prompt, effective and safe care to patients which is to be discussed at Nursing Meetings.
Clinical nurse specialists work to improve patient outcomes by using theory and research to further the success of nursing systems. The CNS is in a leadership role and works closely with the nurse manager of the patient care unit to improve nursing practice. This career is categorized as an advanced practice registered nurse (APRN) role because it requires a master's level education as well as clinical training. The Clinical Nurse Specialist (CNS) assists in managing and improving patient care by identifying nursing problems and assisting nursing staff in dealing with emergency nursing care & Nursing Symposiums.
Critical care nursing is the field of nursing with a focus on the utmost care of the critically ill or unstable patients following extensive injury, surgery or life threatening diseases. Critical care nurses can be found working in a wide variety of environments and specialties, such as general intensive care units, medical intensive care units, surgical intensive care units, trauma intensive care units, coronary care units, cardiothoracic intensive care units, burns unit, pediatrics and some trauma centre emergency departments of clinical exploration on Emergency Nursing and Cardiac Nursing Meetings.
Psychiatry is the medical specialty that diagnoses and treats mental disorders, usually those requiring medication. Psychiatry is now a highly visible activity, lack of care in the community, compulsion, suicide, drug and alcohol abuse are few motivations. Starting with the identification of the major mental illnesses and how they are considered distinction from normality. Flourishing of psychoanalysis and its later transformation into more accessible psychotherapies gave a chance for better understanding. Modern psychiatry too brings with it new controversies such as the medicalization of normal life, the power of the drug companies and the use of psychiatry as an agent of social control can be hypothesised in Psychiatric Nursing Conferences.
Travel nursing is a nursing assignment concept that developed in response to the nursing shortage. This industry supplies nurses who travel to work in temporary nursing positions, mostly in hospitals. While travel nursing traditionally refers specifically to the nursing profession, it can also be used as a blanket term to refer to a variety of travel healthcare positions, including physical therapy, occupational therapy, speech-language pathology and even doctors and dentists. Disaster nursing refers to management and response of nurses during disasters. There are manmade disasters like wars, industrial accidents, natural disasters like earthquake, hurricane and the response of the nurses plays a vital role during disasters. The disaster nursing includes prevention, preparedness, and response and recovery phases. It requires coordination of different departments to avoid and manage disasters. Home Care Nursing Conferences provides knowledge to nurses for hands on care at home through the day or night, giving the carer a break. They will have up to date knowledge of palliative care
Dental care is important to prevent dental disease and to maintain proper dental and oral health. Oral problems, including dental and periodontal infections, dry mouth, tooth decay, are all treatable with proper diagnosis and care. Veterinary nursing is a natural choice for those with their minds set on working with animals. Veterinary nurses are vital to the running of a successful veterinary practice, and are responsible for working with veterinary surgeons to provide care and treatment to a variety of different animals such as dogs, cats and rabbits. Being a vet nurse can be challenging; the role sometimes involves long and unsociable hours, however the sense of purpose that comes from nursing an ill animal back to health, and the long-lasting friendships fostered whilst working as part of a close knit team, make becoming a veterinary nurse a worthwhile ambition. As a Dental Nurse, you may help with reception work and could help any member of the dental team - dentists, clinical dental technicians/technologists, hygienists and therapists – treat patients of all ages while improving health literacy in foremost Healthcare Events.
Diabetes nurses care for patients that suffer from diabetes, a condition that affects the body's ability to produce or absorb enough insulin. This includes assisting patients in monitoring their blood sugar and medications, helping to minimize diabetic nerve damage, conducting nutritional therapy, dealing with psychosocial issues and behavioural. Nurses in dermatology provide patients with care and education concerning the treatment of wounds, injuries, diseases and conditions of the skin. These nurses can screen for skin cancer, assist with dermatological surgery, teach, conduct research and perform such procedures as biopsies, mesotherapy, microdermabrasion and chemical peels. The field of dermatology is incredibly vast, as skin is an organ, just like the heart or kidneys and the number of diseases and disorders are just as numerous as with other organs of the body. Health assessments including blood pressure, glucose, postoperative recovery, and other vital signs can be done in Nursing Care Meetings.
Health care is the maintenance or improvement of health via the diagnosis, treatment, and prevention of disease, illness, injury, and other physical and mental impairments in human beings. Healthcare is delivered by health professionals (providers or practitioners) in allied health professions, chiropractic, physicians, physician associates, dentistry, midwifery, nursing, medicine, optometry, pharmacy, psychology, and other health professions. It includes the work done in providing primary care, secondary care, and tertiary care, as well as in public health. Healthcare events provide opportunity to learn about nursing practice research from a variety of oral and poster presentations
All nurses work with patients from the communities surrounding the health care facility. This means that in essence, all nurses deal with public health. However, public health nurses work more specifically in this area, striving to improve the health of the public and educate the community on health issues that are prevalent in the area. Many public health nurses work with specific populations, such as young children living in poverty Community health nursing, a field of nursing that is a blend of primary health care and nursing practice with public health nursing. The community health nurse conducts a continuing and comprehensive practice that is preventive, curative, and rehabilitative. The philosophy of care is based on the belief that care directed to the individual, the family, and the group contributes to the health care of the population as a whole which can be expolited in Medical Conferences.
Wound care nurses, sometimes referred to as wound, ostomy, and continence (WOC) nurses, specialize in wound management, the monitoring and treatment of wounds due to injury, disease or medical treatments. Their work promotes the safe and rapid healing of a wide variety of wounds, from chronic bed sores or ulcers to abscesses, feeding tube sites and recent surgical openings. The majority of wound care nurses work in hospitals, nursing homes or travel to patients' homes as home health workers. Wound care nurses teach patients and caregivers how to clean and dress wounds, and also what to look for in order to prevent any complications like infections and can be interpreted in various Nurse Practitioners Meetings
Gynaecology & Obstetrics nursing, likewise called perinatal nursing, is a nursing claim to fame that works with patients who are endeavoring to wind up noticeably pregnant, are presently pregnant, or have as of late conveyed. Obstetrical medical caretakers help give pre-birth care and testing, care of patients encountering pregnancy intricacies, mind amid work and conveyance, and care of patients following conveyance. Obstetrical medical caretakers work intimately with obstetricians, birthing specialists, and attendant experts. They likewise give supervision of patient care experts and surgical technologists. Healthcare Nursing Meetings incorporates Gynaecology Nurses to gain knowledge on helping women during pregnancy, labor and childbirth, as well as women with health issues with their reproductive system
Gerontological nursing is the specialty of nursing pertaining to older adults. Gerontological nurses work in collaboration with older adults, their families, and communities to support healthy aging, maximum functioning, and quality of life. The term gerontological nursing, which replaced the term geriatric nursing in the 1970s, is seen as being more consistent with the specialty's broader focus on health and wellness, in addition to illness. Gerontological nursing is important to meet the health needs of an aging population. Due to longer life expectancy and declining fertility rates, the proportion of the population that is considered old is increasing. Clinical Nursing Conferences provides Nurse Practitioners & Registered Nurses alike with the unique opportunity to debate the most pressing issues in both Nursing Practice and Evidence Based Practice.
A surgical nurse is a nurse who specializes in perioperative care, meaning care provided to surgical patients before, during, and after surgery. There are a number of different kinds of surgical nurse, and surgical nursing as a career can be very demanding. In pre-operative caress, a surgical nurse helps to prepare a patient for surgery, both physically and emotionally. Surgical nurses may explain the procedure to the patient, and ease fears about the upcoming surgery and recovery. They also check the patient's vitals, administer medications, and help to sterilize and mark the surgical site. Nursing Conferences will present an opportunity to work together to make a significant, positive impact in Nursing & Healthcare field.
Home health care is a wide range of health care services that can be given in your home for an illness or injury. Home health care is usually less expensive, more convenient, just as effective as care you get in a hospital or skilled nursing facility. The goal of home health care is to treat an illness or injury. Home health care helps you get better, regain your independence, and become as self-sufficient as possible. Home health services help adults, seniors, and pediatric clients who are recovering after a hospital or facility stay, or need additional support to remain safely at home and avoid unnecessary hospitalization. These Medicare-certified services may include short-term, rehabilitative, therapeutic, assistive, home & health care nursing. Nursing events will concentrate on those most recent and energizing innovations altogether those territories about Nursing Practices.
Market Analysis
Title: 24th World Nurse Practitioners & Healthcare Congress
Date & Venue: June 25-27, 2018 Dubai, UAE
Theme: Reconciling the Recent Trends and Innovations in Nursing
Summary of Nursing & Healthcare Congress 2018 Congress:-
Nursing & Healthcare Congress 2018 provides the perfect platform for just this as an interactive and engaging 3-day event: unique in format, content, networking and engagement. The event brings together truly innovative thinkers who are leading the way through trialing new disruptive solutions and rethinking the Nursing and Nurse Practice mind-set and will help you to better understand how to develop the right Nurse Practice and strategy with a strong scientific, clinical and commercial mind set and how innovative scientific techniques, emerging technologies and innovative devices can transform Nursing and Nursing Practitioner.
Scope and Importance:-
Nurse practitioners typically manage chronic and acute medical conditions, both in physical and mental terms, through comprehensively compiling information about a patient's history, conducting physical exams and ordering medical treatments and diagnostic tests. Registered nurses that have specifically trained as family nurse practitioners can serve as both primary, and specialty health care providers. Like a family doctor, a family nurse practitioner typically works with patients throughout their entire life, conducting examinations whenever necessary, diagnosing illnesses and conditions, and even prescribing medication in some circumstances. Although some particular states within the US still require NPs to work under a physician's supervision, family nurse practitioners are gradually gaining more autonomy, and in some environments are beginning to serve as the sole health care provider for their patients. Branches of Nurse Practitioners include:
About Venue:
Dubai has grown as a city and global business center of the Middle East. It is also an important transportation center for passengers and goods. In the 1960s, Dubai's economy was based on trade revenues and, to a lesser extent, on oil exploration concessions, but oil was not discovered until 1966. Oil revenues began to flow in 1969. Dubai's oil revenues accelerated early development. city, but its reserves are limited and production levels are low: today, less than 5% of the emirate's revenues come from oil. The emirate's Western-style business model is the engine of its economy, with revenues coming mainly from tourism, aviation, real estate and financial services. Dubai has recently attracted worldwide attention through many major innovative construction projects and sporting events. The city has become iconic for its skyscrapers and high-rise buildings, especially the world's tallest building, the Burj Khalifa.
Dubai provides a world class education and also huge job opportunities. The best-known universities in Dubai are the American University of Dubai, Al Ghurair University, Dubai American University, Wollongong University in Dubai and the British University of Dubai, which offer courses in Business Administration. , engineering, architecture and interior Design.

The American University of Dubai is one of six Emirati universities listed in QS World University Rankings 2014/2015. In 2013, the Synergy University Dubai campus opened its campus at Jumeirah Lakes Towers, being a first university in Dubai located outside the educational zones.
Why to Attend?
Nursing conferences provides a global platform for exchanging ideas and make us updated about the latest innovations in nurse practice. Opportunity to attend the presentations delivered by Eminent Nurses and Scientists from all over the world.
Who can attend?
Individuals around the globe concentrated on finding out about the Nurse Practice and its advances; this is a good opportunity to go to attend the Conference and achieve the biggest collection of members from the Medical Health sector.
Target Audience:
Doctors / Paediatricians / Surgeons/ Nurse Practitioners / Registered Nurses / Nurses, Nurse Associations, Physicians, Healthcare Scientists and Professors, Health Care Researchers, Healthcare Faculty, Medical Colleges, Healthcare Associations and Societies, Business Entrepreneurs, Training Institutes, Manufacturing Medical Devices Companies, Data Management Companies etc.
Societies/Associations Associated with "Nurse Practitioners" Research:
Societies in Dubai:
Societies in United Arab Emirates:
Top Societies and Association around the World:
Philippine Nurses Association
American Nurses Association
Canadian Nurses Association
Japanese Nursing Association
Nursing Association
Philippine Nurses Association of United Kingdom
Nursing & Midwifery Council United
CyNMA - Cyprus Nurses and Midwives Association
Pakistan nursing Councils and Associations in U.K
Academy of Medical-Surgical Nurses
American nurses association
American Society of Plastic & Reconstructive Surgical Nurses, Inc.
Society of pediatric Nurses
The Michael E. DeBakey International Surgical Society
Emergency Care Connection
Sigma Thetu Tau International Honor Society of Nursing
American Association of nurse anesthetists
Emergency Nurses Association
Interagency Council on Information Resources in Nursing (ICIRN)
American Medical Informatics Association (AMIA)
Health Information Management Systems Society (HIMSS)
Society of Laproendoscopic Surgeons
Japanese Nursing Association
Australian Association of Consultant Pharmacy
Society of Hospital Pharmacists of Australia
Australian Physiotherapy Association
European Oncology nursing Society
Edinburgh University Students Association
Royal Australian and New Zealand College of Psychiatrists
Royal Australasian College of Dental Surgeons
Royal Australasian College of Surgeons
Australasian Society of Cataract and Refractive Surgeons
Australasian Society for Ultrasound in Medicine
Urological Society of Australasia
Top Universities in Dubai offering Nurse Practitioner:
Al Ghurair University
University of Dubai
Dubai Medical College For girls
American University in Dubai
The British University in Dubai
The British University in Dubai
RAK Medical & Health Sciences University
Top Universities in UAE offering Nurse Practitioners:
Hult International Business School
S P Jain School of Global Management
Murdoch University, Dubai
Birla Institute of Technology and Science, Pilani
Al Dar University College
Top Universities in world offering Nurse Practitioners:
Columbia University
University of Pennsylvania
Duke University
Washington University
University of Minnesota-Twin Cities
Johns Hopkins University
University of California— San Francisco
Vanderbilt University
University of North Carolina— Chapel Hill
List of Top Hospitals in Dubai:
· Zulekha Hospital – Private hospital
· Al Zahra Hospital Dubai
· Mediclinic City Hospital Dubai
· Mediclinic Welcare Hospital Dubai
· Moorfields Eye Hospital Dubai MEHD
· NMC Specialty Hospital Dubai
· NMC Hospital Deira, Dubai
· Albaraha hospital (Ministry of health moh)
· American hospital, Dubai
· Rashid Hospital, Dubai
· Canadian Specialist hospital, Dubai
· Saudi German hospital, Dubai
· Iranian hospital, Dubai
· Medcare hospital, Dubai
· Aster Hospital, Dubai
· Dubai London Clinic, Dubai
· Al Bakr Home Nursing Services
· Sina Hospital (pvt)
List of Hospitals in UAE:
· Health Plus Children's Specialty Center
· Health Plus Diabetes & Endocrinology Center
· Ahalia Hospital (Private)
· Emirates French Hospital
· Life care Hospital, Musaffah (Private)
· Cleveland Clinic
· Burjeel Hospital (Private)
· Ahalia Hospital (Private)
· IVI Middle East Fertility Clinic (Private)
· Seha Emirates Hospital, Al Nahyan Camp area
List of Top Hospitals in World:
· Ayr Hospital
· Babinda Hospital
· Baillie Henderson Hospital
· Bamaga Hospital
· Banana District Community Health Service
· Baralaba Multipurpose Health Service
· Barcaldine Hospital
· Beaudesert Hospital
· Biggenden Health Service
· Biloela Hospital
· Blackall Hospital
· Blackwater Multipurpose Health Service
· Bollon Bush Nursing Service
· Boonah Health Service
· Boulia Primary Health Care Centre
· Bowen Hospital
· Brisbane Youth Detention Centre
· Bundaberg Hospital
· Burketown Health Centre
· Caboolture Hospital
· Cairns Hospital
· Cairns North Community Health
· Caloundra Health Service
· Camooweal Health Centre
· Capricorn Coast Hospital and Health Service
· Central Queensland Rural Outpatient Clinic
· Charleville Hospital
· Charters Towers Health Centre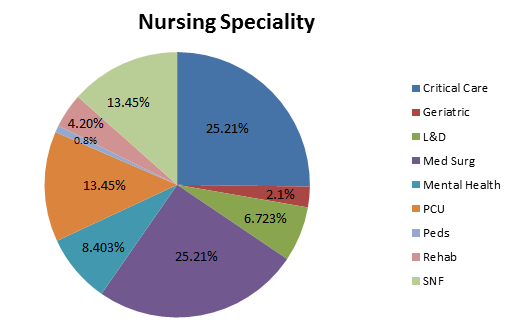 Market Analysis Report:
The Nurse Practitioners is directly impacted by the research conducted with prescription patients being worked based on findings from the study of life sciences. Clinical trials are conducted to ensure that products being developed are treated on how well they work on individuals affected by the diseases or conditions they are created to treat. The global market for contract Nurses and Nurse Practitioners, research and packaging summerized $248.5 billion in 2014 and is projected to approach $352.8 billion by 2019, registering a compound annual growth rate (CAGR) of 7.3% through 2019.
Funds allotted to Nurse Practitioners:
Hospitals and Associations have generally financed their inward R&D endeavours absolutely all alone by contributing 20% or a greater amount of their top line incomes to pay for these attempts. The R&D Funding Forecast takes note of that there is a proceeding with move in where Research speculations are being made, with less in the U.S. also, Europe and more in Asian nations. The U.S. presently represents not exactly 33% of worldwide spending, while Europe's 35 nations represent under 20% and Asian nations represent about 40%, a pattern that has proceeded for as long as five years.
Related Societies:
USA: American Association of Nurse Practitioners, American Nurses Association, National Student Nurses Association, Society of Pediatric Nurses, Colorado Nurses Association, International Association of Forensic Nurses, North Carolina Nurses Association, American Association of Neuroscience Nurses, Kentucky Nurses Association, American Society of Registered Nurses, Florida Nurses Association, Texas Nurses Association, National Association of Hispanic Nurses, California Nurses Association, American Nephrology Nurses Association, Kosovo Society of Cardiology, National Association of School Nurses, Oncology Nursing Society, American Association of Critical-Care Nurses, American Association of Managed Care Nurses, American College of Nurse Practitioner, American Holistic Nurses Association (AHNA)
Europe: European Oncology Nursing Society, European Society for Emergency Nursing, European federation of Critical Care Nurses association, European Federation of Nurses Associations, European Transcultural Nursing Association, European Society of Gastroenterology and Endoscopy Nurses and Associates, National Urological Nursing Associations, National Cardiovascular Nursing Societies, Pediatric Nurses Association of Europe, European Nursing Student Association, European Respiratory Nurses Association, European Specialist Nurses Organisations (ESNO), Croatian Association of Cardiology Nurses, Professional Association of Cardiovascular and Thoracic Nurses, Finnish Association of Cardiovascular Nursing, Hellenic Society of Cardiovascular Nursing, Irish Nurses Cardiovascular Association, Latvian Association of Nurses, Dutch Society of Cardiovascular Nursing (NHVV), The Norwegian Society of Cardiovascular Nurses, Spanish Association of Nursing in Cardiology (AEEC), British Association for Nursing in Cardiovascular Care, Swiss Professional Association of Nursing Professionals, Slovenian Association Of Emergency And Critical Care Nurses, Federation of Norwegian Nursing Associations, Hungarian Nursing Association, Polish Nursing Association, Association of Nurses in Lebanon, Jordan Nurses and Midwives Council, Hellenic Nurses Association, Austrian Health and Nursing Association, Irish Association for Nurses in Oncology.
Middle East: Emirates Nursing Association, National American Arab Nurses Association, Israeli Cardiology and Critical Care Nursing Society, Bahrain Nursing Society, Kuwait Nursing Association, Turkish Nurses Association, Nursing Association of Islamic Republic Of Iran, Cyprus Nurses & Midwives Association, Iranian Nursing Organization, National Association of Nurses in Israel.
Asia-Pacific : Asia Pacific Paediatric Nurses Association, Asian Oncology Nursing Society, International Society of Nurses in Genetics, Eastern Nursing Research Society, Chinese Nurse Association, Japanese Nursing Association, Philippine Nurses Association, Taiwan Nurses Association, The Nursing Association of Thailand, Malaysian Nurses Association, Lithuanian Nursing Specialist Organization, Singapore Nurses' Association, Australian Nursing and Midwifery Federation
Related Conferences: Nursing Conferences | Nurse Practitioners Meetings | Nurse Education Conferences
Past Conference Report
Nurse Practitioner Conference 2017
We gratefully thank all our wonderful Speakers, Conference Attendees, Students, Media Partners, Associations and Exhibitors for making Nurse Practitioner Conference 2017 the best ever!
The 23rd World Nurse Practitioner Conference hosted by the Conference Series was held during September 28-29, 2017, at JW. Marriott, Dubai, UAE based on the theme "Bridging Excellence in Nursing and Nursing Practice". Benevolent response and active participation was received from the Organizing Committee Members along with Scientists, Researchers, Students and leaders from various fields of Nursing, who made this event a grand success.
Conference Series expresses its gratitude to the conference Honourable Guests and Keynote Speakers includes:
Charleen Singh, San Jose State University, USA
Federico Calixtro, Roseman University of Health Sciences, USA
Amer Alata, Ross University School of Medicine, USA,
Nycole Oliver Sparks Health Systems, USA
Similarly we also extend our appreciation towards our Poster Judge: • Charleen Singh, San Jose State University, USA
The meeting reflected various sessions, in which discussions were held on the following major scientific tracks:
Nursing Practice
Nursing Education
Women Health & Midwifery
Pediatric Nursing
Clinical nursing
Critical care and Emergency Nursing
Cardiovascular Nursing
Travel Nurse
Cancer and Tumour Nurse
Nursing Management
Nursing Types
Dental Nursing
Veterinary Nursing
Psychiatric Nurse Practitioner
Diabetes Nurse
Health Care
Disaster Nursing
Dermatology Nurse
Wound Care Nurse
Public Health Nurse
Gynecology/Obstetrics Nurse
Gerontology Nurse
Telemedicine and e-Health
Conference Series Group offers it's heartfelt our eminent personalities who supported the conference by facilitating the discussion forums. Conference Series also took privilege to felicitate the Keynote Speakers, Organizing Committee Members, Chairs and Sponsors who supported this event.
With the grand success of Nurse Practitioner Conference 2017, Conference Series is proud to announce the "24th World Nurse Practitioners & healthcare Congress" to be held during June 25-27, 2018 at Dubai, UAE.
See you next year at Dubai, UAE
To Collaborate Scientific Professionals around the World
Conference Date June 25-27, 2018
For Sponsors & Exhibitors
Useful Links
Past Conference Report