Day 1 :
Keynote Forum
Arkansas, USA
Time : 10:00 AM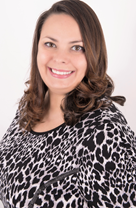 Biography:
Nycole is a hospitalist nurse practitioner who graduated and has been practicing since May of 2015, and has been both admitting and rounding on patients whose group census averages 150 patients daily. Prior to graduation, she worked in the Emergency Room as an Emergency Room technician starting in 2001, and as a Registered Nurse beginning in 2004. She attained both associates and baccalaureate degrees in nursing from the University of Arkansas – Fort Smith in 2004 and 2010, respectively. She completed both her Masters in Nursing and Doctor of Nursing Practice from the University of South Alabama in 2015.
Abstract:
Hospital medicine is one of the most rapidly emerging medical specialties in the United States. According to the American Association of Nurse Practitioner Database (2016), over 222,000 nurse practitioners are licensed in the United States. Almost eight percent are certified in acute care, and nearly 50 percent are credentialed in the hospital setting. Over the past several years, a mandated reduction in work hours for medical residents has increased the demand for nurse practitioners (NPs) in the hospital setting; however, a deficiency of specialized education has the potential to limit the opportunity for NPs. The purpose of this presentation is to describe the role of the nurse practitioner in the hospital setting, discuss strategies of the hospitalist nurse practitioner for admissions and rounding, and identify approaches for precepting nurse practitioner students in the inpatient setting.
Keynote Forum
San Jose State University, USA
Time : 10:40 AM

Biography:
Charleen has completed her PhD from Walden University and spent the last 20 years in pediatrics 14 of which were at Stanford Children's Hospital. She is the co-director of the Wound Ostomy Program at San Jose State University. She has published several papers/posters in reputed journals and presented nationally and internationally.

Abstract:
Background: Pediatric patients present interesting challenges for both the health care providers and family member when trying to maintain skin integrity. One area of challenge is maintaining skin integrity around tube sites, ties, casts and under neck folds.
Moisture maceration under g-tubes, penrose drains, tracheostomy ties and neck folds threaten to break down skin in both the hospital and the outpatient setting. Parents are responsible for taking care of children with these various drains and can be extremely challenged when the skin breaks down. There is pain, disfigurement and prolonged healing times when the skin does break down.
When the current standards of practice fail, the health care provider and the parent seek new alternatives to prevent both the enzymatic and non-enzymatic drainage from breaking down the skin. However there are limited documented alternatives. A theoretical alternative is the moisture wicking fabric. In theory the fabric will wick away moisture from the source and out to the atmosphere. This theoretical idea was put to the challenge in the pediatric setting.
Methods: Over the course of a year the fabric was used in seven different situations in pediatric patients who experienced skin breakdown due to moisture. Each patient was given a 24-hour trial and reassessed. The method of use was then repeated in similar cases.
Conclusion: The results were the fabric is user friendly. It is beneficial around g-tubes and Penrose drains, under tracheostomy ties, and in skin folds. The fabric can be used over central line dressings that are in a skin folds to maintain the integrity of the dressing. Lessons Learned: The limitations of the fabric included positioning, wicking ability and wear time.
Session Introduction
Eastern University, Philippines

Biography:
Mr. Kristan Keith Eco, registered nurse, has recently obtained his Master of Arts in Nursing degree with specialization in Nursing Systems Administration from Far Eastern University, Philippines in which he was awarded with High Distinction award. He has also earned an Associate in Health and Science degree aside from his Nursing degree. Being research enthusiast, he expand his field of interest and earned academic units in Master in Library and Information Science which specializes in Health Science Information from University of the Philippines. He is currently a bona fide member of Philippine Nurses Association.
Abstract:
Both private and government hospitals ensure the delivery of safe and quality service to their patients and the tool to warrant patient safety is through error reporting. Unfortunately, error reporting depends on the people's willingness to report, data are not well defined or understood, and reports may not be completed for all near-miss situations. In order to maintain patient safety, a better understanding of nurses' error reporting practices is requisite. This study aimed to describe and compare the staff nurses' error reporting practices between selected private and government hospital in Metro Manila specifically the frequency of nursing errors reported, willingness to report an error in terms of degree of harm, and barrier and motivation in error reporting. Using descriptive comparative design, 100 staff nurses were selected from level III hospitals in Metro Manila. Data were analyzed using chi-square and t-test to determine the differences between private and government hospital. Statistically, there is significant difference between private and government in terms of frequency of errors reported, but no difference have been found in terms of willingness to report an error in terms of degree of harm and in terms of barrier and motivation in error reporting. Private hospitals have higher incidence of reporting and non-reporting compared to government hospital. Verbally reported error emerged as a reason for underreporting. The willingness of nurses is directly proportionate from the degree of harm. Conclusion: The practice of error reporting among staff nurses in both private and government hospitals is sufficiently positive as evidenced by the factors affecting error reporting being more regarded as motivators rather than barriers. However, this is inconsistent with the error-reporting rate. The stigma about incident reporting may appear to have subsided but the culture of just is still not evident.
Johns Hopkins Aramco Healthcare, Saudi Arabia

Biography:
Angela Wilkins-Bassett currently works as an NP in the Johns Hopkins Aramco Healthcare (JHAH) Primary Care department in Saudi Arabia. With a Master's in Public Health in International Health (MPH) from Tulane University (c/o 1998) and a Master's of Science in Nursing (MSN) from Johns Hopkins School of Nursing (c/o 2006) Angela worked as an NP for eight years in Washington, DC. She gained healthcare experience in Saudi Arabia while working at King Fahad Specialists Hospital in Dammam from 2009-2011. Angela has served in leadership roles such as Deputy Medical Director and Quality Improvement Chair with Unity Healthcare. Prior to her nursing career Angela worked in international health in Mali, Malawi, and Haiti with the United States Peace Corps, UNICEF, and WHO Cholera projects. She enjoys working with an international patient population and focuses on improving access to care.
Abstract:
Primary care is essential for any effective healthcare system. Poor patient health outcomes, low patient satisfaction, and increased healthcare expenditures result without access to primary care. Globally primary care departments struggle to meet the needs of growing patient populations coupled with physician shortages, increasing disease complexity, and aging populations. Although research demonstrates that Nurse Practitioners (NPs) provide safe and high-quality healthcare, the best utilization of their skills to improve access was explored through an integrative review in an international setting. Evidence from the integrative review supported the introduction of the NP role into the walk-in setting to improve access to care.
This quality improvement (QI) project was implemented in an outpatient primary care setting in Saudi Arabia. A 12-week comparison study measuring the outcomes of the NP role into the walk-in clinic was performed from April 1 to July 31, 2017. Outcomes measured included patient satisfaction, productivity, healthcare utilization, and quality of care. The introduction of the new role resulted in positive patient satisfaction, comparable productivity and healthcare utilization rates, and high quality of care measures. The introduction of the new role in a busy Saudi Arabian primary care clinic demonstrated that NPs can improve access to care through the provision of safe and high quality care without increasing healthcare utilization. Future implications of these findings include the development and expansion of the nurse practitioner role within the Kingdom to improve access to care.

Biography:
Deirdre Keane currently works as an FNP in the Johns Hopkins in USA. With a Master's in Public Health in International Health and a Master's of Science in Nursing (MSN) from Johns Hopkins School of Nursing (c/o 2006) Deirdre worked as an NP for eight years in Washington, DC. She gained healthcare experience in USA. Deirdre has served in leadership roles
Abstract:
This presentation will discuss barriers to filling PEP prescriptions for patients due to
insurance difficulties and ways that providers can overcome these obstacles.
Truvada is the treatment of choice for post-exposure prophylaxis (PEP) for HIV. According to the World Health Organization 2015, the current protocol is to administer 28 days of Truvada within 72 hours of likely exposure to HIV.
In primary care sites, patients often have a challenging time having a Truvada prescription filled. Truvada comes prepackaged with 30 pills in a container. Many pharmacies will only sell Truvada in its original packaging. Medicaid will deny approval for a 30 pill bottle for a 28 day prescription. Pharmacists then must contact the prescriber to change the prescription to 30 days in order for it to be filled. This results in added time that pharmacists, prescribers, and patients may not have.
My recommendation to providers prescribing PEP is to follow the WHO protocol for a PrEP prescription. By writing a one-time prescription for 30 days of Truvada, instead of 28 days, all clients that may have been exposed to HIV can receive the necessary treatment to prevent the spread of infection in a timely manner, in order to move towards eradication of the infection in the future. This modification would also lead to efficient reimbursement by insurance companies, as well as efficient use of time for both pharmacies and providers leading to the delivery of quality healthcare in a timely manner.
MAHSA University, Malaysia

Biography:
Malini is a Board Certified Nurse. She began her career as a registed nurse since 2007 in one of the hospital at Malaysia as a ward nurse.Since that time, she has logged nearly ten years of experience in various deparment (Dialysis, Stepdown and Intensive Care unit) and now she is working at King Abdulaziz Hospital, Saudi Arabia as a critical care nurse in intensive care unit .Malini also has an outstanding academic background that includes bachelor's degrees in nursing from the Northumbria University, Newcastle, a Master in Nursing from Mahsa University, Malaysia and enrolling a Doctor of Philosophy in Nursing.
Abstract:
Knowledge, Attitude and Practices (KAP) on Fall Prevention(FP) among Registered Nurses(RN) at King Abdulaziz Hospital (KAH) were assessed by using quantitative descriptive research design.A random sampling method were used to select the sample. A validated questionnaire on sociodemographic, and KAP on FP were used. Infromed concern and Ethical clearnce obtained .A total of 197 RN were responded. Among them, 96% were females, 55% had <5 year experience, 2.5% had worked >10 years.The average FP-related Knowledge level among participants was 16.26±1.2 (Range: 0 to 20). A minority were aware of relationship between falls and feet-numbness and depression (13.2% and 28.9%, respectively). The average score of the participants attitude toward FP was 2.14±0.75 (5 points in-total). In 12/20 items, the average score was <2. The Practices score was averaged 4.26 out of 5 (±0.93). The items with highest and lowest average values were "falls with no obvious harm are always reported" (4.94±0.27) and "participation in making FP policies" (3.02±1.75). Good knowledge did not correlate to positive attitude (p=0.8). The total score for nurses KAP on FP has a mean of 17.03 and ±1.702 Standard Deviation (SD);(13.79 with ± 2.061 SD and 11.08 with SD of ± 2.263.The study showed overall good knowledge and practice of FP at KAH, however there is a concern that the significance and potential impact of falls on patients' outcomes are underestimated. Further, continuous training should be offered to highlight various falls risk factors and improve attitudes towards falls.
Aga Khan University Hospital, Pakistan

Biography:
Azmat Khan is an experienced senior consultant with over 30 years of clinical practice in OB-GYN, leadership, management and postgraduate and undergraduate medical education. He was trained in the UK with accreditation. He holds management degree from the Institute of Healthcare Management, Aga Khan University, Pakistan and is Assistant Professor School of Nursing and Midwifery.
Abstract:
Objective To estimate the prevalence of sexual abuse among married female healthcare (nurses and doctors) providers in tertiary care hospitals in Karachi, Pakistan perpetrated by family members.
Design A descriptive cross-sectional study was done by using a random sample technique.
Setting One public and two private tertiary healthcare hospitals from Karachi, Pakistan
Population 350 married female nurses and doctors were recruited.
Methods Descriptive and unvaried statistical methods used to analyze data.
Conclusions In conclusion, nurses and doctors are victims of sexual abuse, because of socio-demographic factors such as extended family, educated and professional. The study participants were confronting to sexual abuse as the same level as those who were uneducated and poor. DV (Prevention and Protection) Act 2012 has been passed but needs strategies and commitment for enforcement.
Isfahan University of Medical Sciences, Iran

Biography:
Mohamadirizi is an associate professor of Isfahan University of Medical Sciences. She holds a master's degree in Nursing Administration. She teaches Nursing Management and Leadership and nursing Research subjects at Isfahan University of Medical Sciences. She taught in graduate studies in Nursing Administration and worked as research assistant in clinical drug trials prior his current post. Her research interest is nursing leadership and management and patient safety.
Abstract:
Job stress is one of the most common health problems with clinical and psychological consequences, which can affect work ability in emergency nurses. Nevertheless, more studies are needed to shed light on the status of this disorder and its relevance to work ability in nurses in the emergency departments.
Objectives: this study was intended to determine job stress in emergency Ward nurses and its association with work ability in Isfahan University of Medical sciences
Materials and Method:
This cross-sectional study was conducted during in 2013 in hospitals affiliated with Isfahan University of Medical Sciences. Two hundred nurses worked in emergency departments were asked to complete a demographic and to special scales for assessing job stress and work ability. T-tests, ANOVAs, and Pearson correlation coefficient and linear regression were conducted to analyze the data.
Results:
The mean ±SD of Job stress and work ability scores were 151/09 ±0/01 and 26/9±8/2, respectively. Fifty five percent of nurses participants had high job stress and 57% showed low work ability. A significant indirect correlation was found between nurses' job stress and work ability scores=0/05).
Conclusion
Nurses working in emergency departments experience a high level of job stress and low work ability. This may decrease the quality of care and patients' safety. Decreasing the staff shortage in emergency departments and improvement in management behaviors are important in this regard.
Session Introduction
University of Santo Tomas, Philippines
Biography:
Abstract:
Background: Knowledge about medication administration is important to provide safe and effective medication administration (Sung, Kwon & Ryu, 2008). Therefore, knowing students' preferences is a vital point to improve the quality of teaching and learning. Student's preferences that match teaching program are essential to attain a positive result in academic performance.
However student preferences relative to pharmacology course remains unexplored in the Philippine
context.
Objectives: This study aims to explicate pharmacology course attributes preferences of nursing students.
Methods: Cognizant of the aims of the study, a conjoint analysis survey was purposively fielded to 213 junior and senior nursing students enrolled in a university-based college of nursing.
Results: Results of the conjoint analysis identified teaching strategy (48.859%) particularly integrated strategy (1.571) and instructional medium (14.022%) specifically, multimedia (.254) as the most and least valued attribute and level. Consequently, the second and third most valued attribute was formative assessment (19.504%) and summative assessment (17.615%) wherein,
traditional combined with alternative forms of assessment was the most preferred in both formative (.316) and summative (.255) assessments.
Conclusion: The preferred attributes collected in this study particularly the integrated strategy under teaching strategy, traditional combined with alternative forms of assessments and multimedia as instructional medium matches the characteristics of 21st century learners.
Implications: Today, more than ever, educators teaching Pharmacology are challenged to develop and implement a Pharmacology course that caters students' preferences; and ultimately improve learning outcomes.
Roeman University of Health Sciences, USA

Biography:
Dr. Fred Calixtro has completed his Doctor of Nursing Practice from Touro University Nevada. He is an Associate Professor of Nursing at Roseman University of Health Science, a leader is educating nursing students. His interest are cardiovascular nursing, use of simulation in nursing, decreasing lateral violence in nursing and nursing education, and international travel.
Abstract:
Lateral violence (LV) is a common problem for new nurses and student nurses in the workplace. LV in the workplace is not healthy for nurses or their patients. The prospect of seasoned nurses "eating their young" creates stress and low morale among newly registered nurses and nursing students.
Students learn a set of "ideals" about nursing practice in the classroom, but they sometimes find applying these ideals to clinical practice challenging because of the complexity of a patient's condition, differences in preceptors' experience and practice, and continuing changes in the health care delivery system. If students approach clinical practice by attempting to reinforce the importance of their own beliefs and ideals, and by adopting an attitude that what they have learned in the classroom is the "only way and right way," they may become disillusioned and come to the mistaken conclusion that nurses who really care for their patients' well-being are rare in the real world. More often than not, students succeed by choosing to adopt the real-world practice they observe in the clinical setting, and they gradually disregard the basic nursing practices they were taught in nursing school.
University of Tabuk, Kingdom of Saudi Arabia

Biography:
Zarlou Louis B. Otamias is a highly passionate Registered Nurse with more than 10 years' experience in clinical and nursing education settings, providing nursing care and education that are diverse and specialized. Finished Doctor in Nursing Management at Trinity University of Asia and able to teach nursing in refutable Universities in the Philippines and abroad.
Abstract:
The study was conducted in selected universities in the Kingdom of Saudi Arabia. The respondents in the study were 53 Filipino nurse educators and 47 Middle Easter nurse educators (29 Jordanian and 18 Egyptian). A pre-construct survey questionnaire adapted from the revised (CDQNE-R) survey of Yates (2008) and the Nurse educator Job Satisfaction of Kuennen (2002).
Findings show that the self-assessed cultural competency of Filipino Nurse Educators teaching on the Kingdom of Saudi Arabia in terms of cultural awareness, cultural knowledge, cultural skills, cultural desire, cultural encounter and transcultural teaching behavior, revealed a high competent interpretations except for cultural knowledge and cultural encounter which only revealed competent interpretation. However, for the Middle Eastern nurse educators only revealed a competent interpretation of the same area. In terms of job satisfaction, the Filipino nurse educators revealed somewhat satisfied in terms of the work itself, collegiality and work load. On the other hand, for Middle Eastern nurse educators it revealed a somewhat satisfied interpretation for the work itself and collegiality, while workload revealed an interpretation of neither satisfied nor dissatisfied. This study indicated that there is a sense of connectedness between self-assessed cultural competency and the job satisfaction of the Filipino Nurse Educators teaching on the Kingdom of Saudi Arabia, but this link suggests opportunity for further concept and model development. It could also mean that there is potential to improve job satisfaction through cultural competence. The study recommends that exposures to the different people, culture and nationality have tendencies to increase the cultural competency.
King Fahad Medical City, Saudi Arabia

Biography:
Daad Salhab, PhD, RN. Professional experience: more than fifteen years of professional experience in critical care nursing and academia. Currently: Assistant professor in nursing, Faculty of Nursing at King Fahad Medical City. Research interest: Paediatric nursing, critical care nursing
Abstract:
Patient experience focuses on patient-centered care and improves patient outcomes. This presentation reviews the literature on the association between patient experiences and other measures of health care quality. Research indicates that better patient care experiences are associated with higher levels of adherence to recommended prevention and treatment processes, better clinical outcomes, better patient safety within hospitals, and less health care utilization.
A survey and focus group to measure patients' experiences with staff practice, related to the administration of medication and chemotherapy through portocath®, was conducted in the Pediatric Oncology Unit at king Fahad Medical City from January to September 2009.
The study findings showed modest patient engagement due to language barrier as well as a lack of patient educational materials related to portacath®.
To improve patient experience, the decision was made to initiate a performance improvement project. This entailed the development of educational material in Arabic and English versions related to the safe use of portacath.
The hero in this booklet was a previous patient who described her own experience whilst hospitalized. The booklet was presented in the form of a story and aimed at enhancing the daily, safe use of the PortaCath and favorably influencing the patient experience.
Shahid Beheshti University of Medical Sciences, Iran

Biography:
Z. Safavi Bayat is an associate professor of , Shahid Beheshti University of Medical Sciences. Z. Safavi Bayat holds a master's degree in Nursing Management. She teaches Nursing Management and Leadership and nursing Research subjects at Shahid Beheshti University of Medical Sciences. Z. Safavi Bayat taught in graduate studies in Nursing Administration and worked as research assistant in clinical drug trials prior his current post. Z. Safavi Bayat research interest is Nursing and Midwifery.
Abstract:
Introduction: Due to shortage of nurses and nurse educators, mentorship method can be used to promote critical thinking and decision making skills in nursing students. This study was conducted to compare the effect of two different methods, mentorship and traditional, on critical thinking and satisfaction among nursing students. This study was conducted to evaluate and compare critical thinking and satisfaction of nursing students in two educational groups mentorship and traditional method.
Methods: This study was a quasi-experimental study with pre-test and posttest design. data was collected using Demographic Questionnaire, California Critical Thinking Questionnaire and Satisfaction Questionnaire. 77 nursing students were selected by simple random sampling method and divided in two groups of traditional (30) and mentorship (30). Content validity (0.87), with eight confirmed cases of teachers and the reliability test (0.84) were obtained using Cronbach's alpha .Data were analyzed by SPSS/16. Analysis was performed using T-test, paired T-test and Chi Square.
University of Rwanda, Rwanda

Biography:
I am Vedaste BAZIGA working as Lecturer in University of Rwanda, College of Medicine and Health Sciences, School of Nursing and Midwifery, in the Department of Mental Health Nursing.
I am experienced teacher/ Nurse educator and specialized in Mental Health Nursing and he is actively involved in academic activities including mainly teaching modules such as Health Measurement and Research, Mental Health Nursing, Psychiatry, Fundamentals of behavioral sciences, clinical placement and he is also an experienced clinician in the field of psychiatric/ mental health and has worked as practitioner and supervisor in the Psychiatric Referral Hospital and District Hospitals. Also, I am involved in research activities having many research projects (2 already published, and another 1 accepted for publication and 2 remaining in the process of data analysis). In addition, I participate in community outreach activities such as mobile clinic in partnership with different NGOs and public institutions etc. To increase my competences, knowledge and skills, I had furthermore, participated in Continuous Professional Development (CPD) in different areas.
Abstract:
Mental disorders affect hundreds of millions globally, impacting on communities and individuals and their families, and can result in disability and economic loss. Because of the impact of the genocide on the mental health of the population, Rwanda faces great challenges in meeting the mental health care needs of its citizens. Furthermore, these mental health care needs are to be met within the context of limited material and human resources, specifically mental health care nurses. The Rwandan Ministry of Health has taken cognizance of the WHO recommendation of integration of mental health into primary health care settings as an affordable and accessible option for offering mental health care services. This means that mental health care is offered at different levels, including district hospitals and health centres, where health care providers of these services are predominantly trained general nurses.
Current literature reports that nurses displaying stigmatising behaviour towards a person with a mental disorder are a barrier to the implementation of effective mental health care services within main stream health care settings. Only one research regarding the attitudes of nurses to MHCUs within the Rwandan context has been conducted. At this time when the ministry is rolling out the inclusion of mental health services at the different levels within the main health care services, it is suggested as pertinent to establish if negative attitudes amongst nurses could pose a potential barrier.
The purpose of this study is to describe stigmatising attitudes towards a person with MD amongst student nurses as future nurses who will be allocated in different level of health care in Rwanda which integrating mental health care services to inform anti stigma initiatives to reduce stigma in health care professionals. A quantitative, non-experimental, descriptive cross sectional study was conducted among student nurses in a selected School of Nursing & Midwifery in Rwanda. A self-report questionnaire that included one section for demographic variables and two sections such as level of contact and the Community Attitudes towards Mental Illness - Swedish version has been used. The self-report questionnaire was distributed to available students (N=158). These student nurses were not sampled and were all included in the audit. There were two reasons for this. Firstly, the hospital rotation of students during their clinical placement and full integration of mental services within the hospital meant that all student nurses allocated at the hospital had an equal chance of caring for MHCUs. Secondly, the researcher aimed to obtain sufficient numbers for statistical power in the data analysis, which necessitated at least 100 participants.
The next step was data analysis where SPSS version 20 was used. This study revealed that participants held negative stereotypes towards persons with MD. However, the findings revealed contradictions that are suggested to be the effect of social desirability bias. Association test revealed less negatives stereotypes towards MD amongst year 4 students and students with scientific background than year 1, 2 & 3 students and students with social sciences background. Also, correlation test revealed that increases in Level of contact with MD correlates with decrease of negative stereotypes towards persons with MD.
EIA University School of Engineering of Antioquia, Colombia

Biography:
Andres Molina has nine years' experience as Intercultural Patient Assistance trainer and over 20 years as Multicultural Customer Service Professor and Advisor. He specializes in dealing with illness, pain and death in multicultural environments, by training nurses, doctors and patients to overcome intercultural clashes regarding acceptance of negative and unavoidable experiences. Former Services Director of Hopsital San Vicente de Paul. Seven years Professor of Intercultural Relations and Internationalization Strategy at Universidad EIA's MBA program, Founder and CEO of Global Manager Consulting, has an MBA in Communication Management and Cross-Cultural Relationship Building, is an international speaker.
Abstract:
85% of failure in international relationships is due to intercultural clashes. Healthcare practitioners are faced with unexpected pain expressions and care requirements more often, due to the proliferation of international patients, both as migrants and as medical tourists. This speech opens discussion on what should institutions and practitioners explore and include to build better International Patient's experience. With anthropological and psychological perspectives and an encouraging speech style, Andres demonstrates cross-cultural skills are not intuitive and shows how easily they can be acquired.
Although not a breakthrough technique by itself, bringing cross-cultural skills into the healthcare world would help practitioners address the needs of particular cases. The more culturally coherent for involved parties a given treatment or procedure, the smoother the interaction with patients and caregiving relatives.
Session Introduction
University of South Africa, South Africa

Biography:
Dr. Lebitsi Maud Modiba has completed his Doctor of Nursing Practice from University of South Africa. He is an Associate Professor of Nursing, a leader is educating nursing students. His interest are Midwifery nursing, use of simulation in nursing, decreasing lateral violence in nursing and nursing education, and international travel.
Abstract:
Introduction: South Africa is one of the few developing countries with a national confidential inquiry into maternal deaths. The establishment of the Confidential Enquiry into Maternal Deaths in South Africa was to allow the country to determine at what level there is a breakdown in the health system and in turn this will allow for remedial action. The information for "saving Mothers" comes from an analysis of data on women who died in South Africa during pregnancy, pregnancy, labour or the puerperium in the five quintuple and were reported to the National Committee on Confidential Enquiries into Maternal Deaths (NccEMD).
Problem statement: All the reports from the inception of NccEMD made recommendations, but poor review and report on what the country has achieved with regards to maternal mortality.
Purpose: To establish progress made in South Africa with regards to maternal mortality.
Objectives: To assess the levels of maternal morbidity and morbidity in South Africa; and to report findings and make recommendations.
Research design: A retrospective, comparative study to assess all the NccEMD reports from 1998 to 2015 (Systematic review).
Conclusion: The death of a woman who leaves behind a young family has devastating consequences for these survivors, with increased chances of disadvantage, illness and premature death, especially in poorer societies.
University of San Francisco, USA

Biography:
Dr. Candace (Candy) Campbell is a resarcher who helps corporate and individual clients distinguish themselves through enhanced teambuilding and communication.
 Her nursing background includes over 30 years in clinical, educational, and administrative posts. 

She is also an award-winning actress, filmmaker, and author. Dr. Campbell has appeared on many media networks speaking on healthcare and leadership topics, and her articles have appeared in online and peer-reviewed publications. So far, her books include, Channeling Florence Nightingale: Integrity, Insight, Innovation; I Was A Preemie; and Mine Your Mind:A System for Creative Problem Solving in Healthcare. She teaches at the University of San Francisco
Abstract:
According to the WHO, statistics from 2015 show that approximately 15 million babies are born prematurely (before 37 completed weeks) each year (nearly 1 in 10 births). Complications from premature birth are the leading cause of death among children < 5 years of age, worldwide. Across 184 countries, the premature birth rate varies from 5-18% and appears to be rising. The variation of preemie survival rate is surpassed only by the sequelae of medical and developmental problems that persist in one segment of the premature population, the micropremature infant (born 24-28 weeks).
This qualitative study asked the question: How does the birth of an extremely low birth weight (ELBW) baby impact the family unit? It began with 30 families of micropremature babies and lasted five years. Six of the families originally interviewed agreed to share their thoughts on camera and were re-interviewed after three years.
Dr. Campbell unfolds her story of the challenges of qualitative research and shares the answer to the question that most NICU nurses want to know: What happens when these babies go home? Furthermore, the research begs the question: What are we doing to help families of micropremature babies cope?